Monaco Vice President tells truth about Thomas Lemar transfer saga
AS Monaco: Last season's dark horse and Thomas Lemar their finest Knight
AS Monaco were last year's dark horse as they took the world by surprise and won Ligue 1 and also made it to the semi finals of the UEFA Champions League losing to Juventus in the semis. Thomas Lemar was one of their finest players who led from the front.
Monaco eliminated Premier League giants Manchester City and Bundesliga giants Dortmund to reach the semis.
They achieved all of this because of the hard work of their players and coach. As soon as the transfer window opened, other clubs came in seeking reinforcements to swoop their players away.
They lost a lot of good players this window and managed to replace some of them.
Arsenal were also pursuing one of their wingers, Thomas Lemar. Arsenal man Alexis Sanchez was on the last 12 months of his contract and it seemed as he had no intentions of signing a new contract.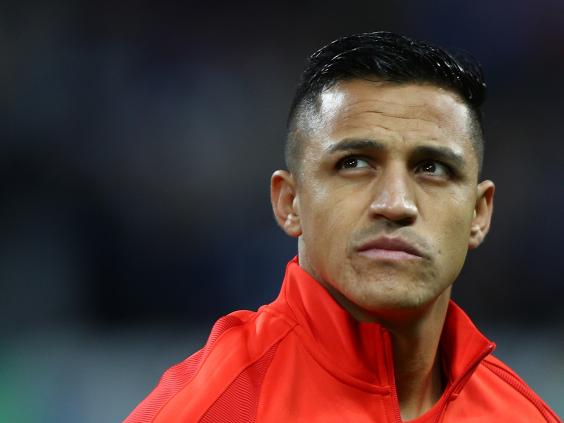 PSG, Bayern Munich and Manchester  City were few of the Premier League giants chasing the 28 year old Chilean. PSG signed Neymar and since then their interest in the Chilean seemed to have cooled down. Bayern made no official bid. Manchester City emerged as the top contenders to sign the Chilean.
Alexis Sanchez was also keen on joining the Manchester club as he was seeking a reunion with his former boss Pep Guardiola. The duo had previously worked together at FC Barcelona.
Arsene Wenger had no intentions of letting the Chilean go but when Wenger had done everything in his power to make the Chilean stay and Sanchez still didn't want to stay, then Wenger gave in.
Wenger agreed to let him go if they could find a suitable replacement for the Chilean. Julian Draxler and Thomas Lemar were two players deemed suitable to replace the 28 year old Chilean forward.
Arsenal made a record £92m bid for Thomas Lemar which was accepted by the club. But Wenger revealed that France international rejected a move to Arsenal as he decided to stay at the Ligue 1 club.
Monaco Vice president told TASS(Russian news agency) the following:
It was not easy. Thomas wanted to go to Arsenal and to Liverpool, but we had discussions and we took a communal decision so that he could stay here,

He is a very important player for us. We could not have sold him, it would have affected the entire team and the individuals
Arsene Wenger will try to sign him again but they will face competition from Liverpool for the winger. Why Wenger is so keen on signing the winger? Have a look for yourself:
https://www.youtube.com/watch?v=Eh-Z5oJYhvI
Who wouldn't want him in their team?
We hope we can sign him whether Sanchez leaves or not. ')}
Arsenal v Brighton: preview, team news, possible XI, prediction & more
Match Preview: Arsenal hope to bounce back against Brighton after Palace
Arsenal will be hosting Brighton at home this Saturday as they look to get back on track after Monday's loss. Brighton themselves are desperately in search of a win, after consecutive losses and their last result being a draw.
The Gunners had to face a setback against the Eagles and had to see Spurs climb above them in tables over the weekend. Still, Arteta's men hold a game in hand over Conte's team and are tied on points.
After a couple of key injuries to Partey and Tierney, it'll be a test for Arteta to find solutions. The coach, however, is full of optimism.
"We have to show tomorrow the energy, the commitment and the passion that we want to play the game tomorrow in front of our fans," he said via Arsenal.
Team News
Kieran Tierney will be out for this game and his injury might keep him out for the rest of the season. Arteta confirmed the left-back had surgery but didn't confirm any timeline for his return.
"He just had surgery yesterday, so it's very early to understand how everything is going to develop, he's going to be out for the period that we estimate and in which condition he will be after that period I think it's too soon to say something else."
Arteta speaking now – He says it's unclear if Partey will play again this season:

"He has a significant injury, he will be out for some weeks. It's an area he had a previous injury and he felt it straight away."

— Charles Watts (@charles_watts) April 8, 2022
Another player that will miss the game is Thomas Partey, who is struggling with a thigh injury. "It's a little bit ambiguous but he has a significant injury. We will have to keep assessing him but he will be out for some weeks," he said.
Further elaborating, "It's an area he had a previous injury and he felt it straight away and he's not fit."
Possible Arsenal Starting XI
Arsenal: Ramsdale; Cedric, White, Gabriel, Nuno; Lokonga, Xhaka; Saka, Odegaard, Martinelli; Lacazette
Result Prediction
Arsenal 2 – 1 Brighton
We fully expect Arteta's men to get back to winning ways after that setback on Monday night. Brighton, while they shouldn't be taken lightly, are winless in their last seven games.
What Arteta said about Tavares, players leaving in January and MORE!
Check out everything Mikel Arteta had to say about Nuno Tavares, if he regrets players leaving in January
It is safe to say that Nuno Tavares, just like the team and Arteta, did not have a great performance on Monday. However, it is those defeats that test the mentality and separate the best from the average.
Arteta talked about how to give the youngster confidence and why he decided to take him off. "Always I speak with the players and I spoke with Nuno because I care about how feel. We are here to help them and make their careers better."
Regardless, he understood it wasn't a decision that was great for the Tavares but one he understood.
Arteta on Tavares:

"Obviously I spoke with Nuno because I care a lot how they [players] feel. We're there to make their careers better. That was a decision that hurt him obviously, but he understands it was for the benefit of the team. He now needs to react on that situation."

— Chris Wheatley (@ChrisWheatley_) April 8, 2022
"That was a decision that hurt him, obviously, but he understands that it was for the benefit of the team and he respects that." via Arsenal's official website.
When asked how he intends on getting the best out of Tavares, he said:
"His confidence probably wasn't the best because he wasn't playing a lot of minutes as well and probably wasn't at his best and he needs the rhythm, the competition and the understanding with his teammates."
Quite evidently, there is a deep mutual respect and understanding between the players and Arteta. The mutual respect between players and coach goes a long way as defeats shape character in tough patches of form.
Arteta does not have regrets over letting players leave
The Gaffer was asked whether letting players leave in January was the right decision. He reaffirmed and asked back if he should justifying those decisions again and again.
"I don't know if we have to justify it, we have to make a decision based on what we see every day, " he said.
Arteta on if he regrets letting Auba and Balogun go:
I haven't heard that question in the last six weeks. The timing when you ask those questions is always after a defeat so I don't like to comment on that. https://t.co/7yeQTz0xoz

— Kaya Kaynak (@kayakaynak97) April 8, 2022
The former Everton man continued, "How the players can contribute in the role that they have at the club, or if they cannot do it or they don't want to do it, we find solutions and that's what we always try to do."
Arteta on Palace defeat, Brighton game, fight for top 4 and more
Check out everything Arteta had to say about Arsenal's game against Brighton and more
Arteta and Arsenal were faced with an unexpected setback with a humiliating defeat at Selhurst park. The Gunners looked done and out of the game from the kick off whistle.
When asked how the defeat impacted the squad, Arteta had a bit to say. "Embrace the challenge. You lost, now you want to win, it's hurting and it's still hurting. We lost two big players, two really important players for us for sure." Via Arsenal.
While his tone suggested he blamed injuries, he accepted responsibility and to accept the result.
Arsenal have been dealt another injury blow, with Mikel Arteta confirming fans' fears over Thomas Parteyhttps://t.co/CzgiVcNpTI pic.twitter.com/xGJMO8i6s1

— Mirror Football (@MirrorFootball) April 8, 2022
"But whenever that happens you can't cry for it because they are not going to be available for us. So we have to find other solutions and we have to be as good and as competitive as we have been."
Arteta was also asked about what were his expectations for the match against Brighton. The Spaniard said the usual things one says before a game about his opponent.
Mikel Arteta went on to say that the issues we faced against Crystal Palace must be addressed against Brighton.

Bring on tomorrow!! 👊#AFC pic.twitter.com/BMSVaidiEo

— AK – 24/7 Arsenal News (@akarsenalnews) April 8, 2022
"They're a team with a lot of personality, a coach that is very willing to play, that is very aggressive in the way they press, that wants to dominate the game and they have good players to do that but they are very difficult to beat."
Besides just complimenting Brighton, he commented on their set piece intelligence and defense.
Arteta when asked about top four
The coach was also asked about if the belief of finishing top four is still there. His comments implicated he wants the squad to move on from the defeat and focus on the task ahead.
"[The setback] has happened and it's happened with nine games to go and we have to react now.
We have to show tomorrow the energy, the commitment and the passion that we want to play the game tomorrow in front of our fans."