Wenger breaks silence by confirming Arsenal is back in the transfer market
Arsenal back in transfer market with new policy to sell first buy later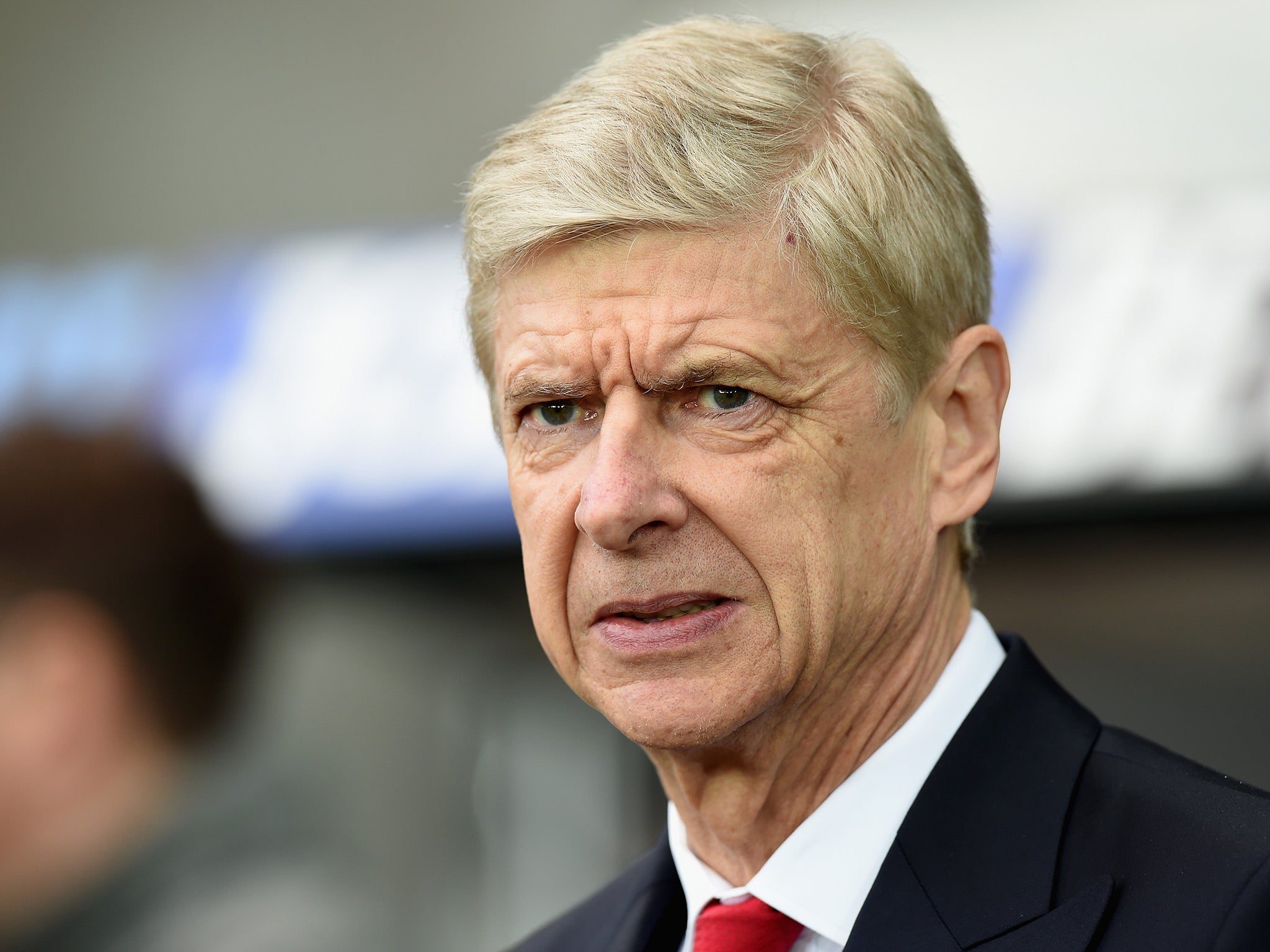 Prior to the defeat against Stoke City we were unsure if Arsenal would be back in the transfer market. Because all of us thought Kolasinac and Lacazette were going to be the only 2 signings this summer for Arsenal.
Sead Kolasinac the Bosnia-Herzegovina was Arsenal's first signing this summer. He joined Arsenal on a free transfer from Schalke.
Arsenal's second signing of the summer was Alexandre Lacazette who joined the Gunners for a club record fee of £52m. Arsenal have been chasing the French international for quiet some time and after his recent performances I think we understand why.
Before the Stoke fixture, Arsene had no intentions to go back into the transfer market. But in light of the recent performances Arsene has decided to let some players go to make room for new players.
Initially, rumors came out that Arsenal were in the market to sign Inter Milan midfielder Marcelo Brozovic. But in a recent interview he had confirmed that Arsenal are back in business but to sell first so they can buy later.
Why the sell first buy later policy?
Arsene Wenger in a recent interview said:
'I expect to sell players first. We have too many players. It is not manageable. Many clubs are in this situation – that is why the transfer market is quiet.

'We have 33 players at the moment. We have too many players.'
We can expect Arsene to sell players but Arsene also said he's in no immediate mood to go into selling mode right after their defeat. A lot of unwanted players might leave this season.
We might see some of our favorite players leave at the end of the transfer window. But I hope better ones come in and Arsenal are stronger at the end than they were at the beginning of this transfer window. ')}
Back to back toothless performances sees Arsenal top 4 chances dwindle
Another horrible showing sees Arsenal chances of finally finishing top 4 massively dwindle
It was yet another bad day at the office as Arsenal chances of finishing top 4 took a massively dwindle. The Gunners were best positioned in years to finally land themselves a Champions League spot.
With this 1-2 loss at the Emirates, Arsenal stay at 5th in the table and 3 points behind Spurs. Still, Arsenal have a game in hand but current form doesn't favour the Gunners.
FT: Arsenal 1-2 Brighton.

A 3-0 defeat vs Crystal Palace followed up by a 2-1 defeat vs Brighton at home. Awful week for Arteta's team in their race for top 4. pic.twitter.com/IeNkNhJ4In

— 𝐀𝐅𝐂 𝐀𝐉𝐀𝐗 💎 (@TheEuropeanLad) April 9, 2022
The game started off quite dull as neither team was able to have sustained periods of possession. Just as Arsenal was looking dangerous with a shot off the post and one blocked shot off Saka.
In the 28 minute, a long ball and cut back topped off by a perfect finish by Trossard gave Brighton the lead. Half chances continued to fall to both teams till the one hour mark.
I honestly think this is on Arteta. We've seen Odegaard and Smith Rowe deployed this way and it's never worked. He made the choice to disrupt at least three spots of his XI when he could've done just one.

— Adam Rae Voge (@adamvoge) April 9, 2022
At the 66th minute, a well worked move by Brighton topped off by an exquisite volley by Enock Mwepu saw Arsenal dead and buried.
A brilliant freekick by Martin Odegaard almost went in as it bounced back after hitting the crossbar, but the Norwegian pulled a consolation goal later.
United and Arsenal refused to back their manager's in January. Spurs did. Looks who is favourite for 4th

— Mark Goldbridge (@markgoldbridge) April 9, 2022
A minute before the 90th minute, the No. 8 shot from way outside and with a deflection, the ball went top left corner. Although, the attacking midfielder did not celebrate the goal.
The upsetting result has left the fans divided and separate sections of fans are blaming different people involved.
Look at what Mikel Arteta had to say about the loss tonight:
🗣️ "We were sloppy…" #AFC boss Mikel Arteta says his side didn't have the 'courage' to attack in the way he wanted against #BHAFC 🔴 pic.twitter.com/tHjYUxcHJ0

— Sky Sports Premier League (@SkySportsPL) April 9, 2022
Unlike the previous loss away, fans are furious with the team's performance and are aiming their anger toward the coach.
This seems as if Gunners have regressed from the progress Arteta and Arsenal had made earlier this season. Hopefully, Arsenal can manage top 4 and their chances of it won't dwindle further.
Advantage Spurs in race for top four, undoubtedly.

I don't wish to be alarmist but think it's essential that Arteta immediately finds a way to stabilise this team and make it work without absentees. A top six place is utterly essential and a bad run now puts that in jeopardy.

— gunnerblog (@gunnerblog) April 9, 2022
Arsenal will now face Southampton away next week on Saturday, stay tuned!
Injury update on Partey as Tavares speaks out after Palace disaster
Arsenal issues injury update on Thomas Partey after he came off against Crystal Palace
The club has issued a fresh update on the injury Thomas Partey sustained. The 28 year old suffered a thigh injury against Crystal Palace towards the end of the game.
His injury's evolution will apparently determine his comeback, as the club's statement didn't specify any timeline.
This is what Arsenal's official website had to say:
"Our No. 5 was substituted during Monday night's game against Crystal Palace at Selhurst Park after aggravating his right thigh.
Thomas has since received further assessments, and a subsequent scan has shown muscle damage to his right thigh.
We will continue to assess Thomas in the coming weeks, during which time he will also receive further specialist consultations.
Everyone will be working hard to get Thomas back on the pitch as soon as possible."
Partey hasn't given up hope of being back before season ends, but really looks like a race against time. Consultation appointment with specialist will be key.https://t.co/VvL3tHETdq

— Simon Collings (@sr_collings) April 7, 2022
However, we can definitely make our own estimations about the holding midfielder's return date. Thomas Partey had suffered a similar thigh injury in last season's North London Derby, which kept him out for nearly 4 weeks.
If this thigh muscle strain is the same or at least similar in nature, we can expect him to stay away for nearly a month. Could possibly be more, but hopefully not.https://twitter.com/sr_collings/status/1512096241018097664?s=20&t=GbwuHR1-cZS8lYTAWTBeGQ
Nuno Tavares has spoken after the team's and his horrible showing against Crystal Palace
The Portuguese left back was one of the worst performers on the pitch for Arsenal on Monday in what was arguably their worst performance of the season.
The defender's dull attempt at getting the ball from a set piece helped Palace set up their first. Not only this, he committed a grave error along with Gabriel when the duo were caught massively off guard for Eagles' second.
Monday was an extremely frustrating night for me personally, for the team and the fans. It's important to pick ourselves up, learn from the mistakes and react positively for Saturday's game. Still a lot to fight for. COYG pic.twitter.com/WrdPHtL9qs

— Nuno Tavares (@NunoTavares) April 7, 2022
His message on twitter for fans was a mixed one as he tried to accept the team's bad performance. But, also at the same time tried to move on and motivate fans and players to keep fighting.
Check out Arsenal team news after the game against Palace
Read up on all the latest Arsenal team news and much more in the aftermath of the game against Crystal Palace. 
All the Arsenal team news and injury update after Selhurst Park visit
Kieran Tierney will, in all likeliness, be missing the remainder of the season. The 24 year old left back started feeling some discomfort in his left knee before the Crystal Palace game.
At last week's training session after Arteta's press conference on Thursday, Tierney damaged his left knee. This is all via Arsenal's official website.
After serious consultations, more discussions between the player and the medical team, it was decided a surgery is required.
It was almost exactly this time last year that Tierney injured his knee.

Arsenal are in the same position now, but hope history won't repeat itself.

Piece on possible solutions here:https://t.co/eon1wTBb5U

— Simon Collings (@sr_collings) April 6, 2022
The surgery is expected to take place in London in the coming days, as well. However, at the moment no timeline for his comeback to the pitch are given.
The fullback's rehabilitation will start right after his surgery is done. As soon as the surgery is performed, his rehabilitation will determine when the Englishman is back in action.
Nevertheless, it is highly likely that Kieran will stay out of action for the remainder of the season.
Thomas Partey waiting to hear back on the results of his scan.

I'm told his thigh injury is similar to the one he suffered against Tottenham last season. 🇬🇭 #AFC https://t.co/CIxUbNfjce

— Chris Wheatley (@ChrisWheatley_) April 6, 2022
Thomas Partey was substituted during the match against the Eagles, but the gravity of the injury is unknown. But, official sources says it is due 'aggravating' his thigh during the game.
There was optimism surrounding the return of Takehiro Tomiyasu from injury after Arteta's press conference. Regardless, it looks like he will be out for at least a little over a week now.
The Japanese defender has had troubles with his left calf and won't be joining the group in training.
The club's official website says this about his return to the pitch. "It is hoped Takehiro will be back in full training after the match at Southampton on Saturday, April 16."
Other than these three, however, there are currently no other injuries. The rest of the squad should be available for the weekend game against Brighton.